Keynote speaker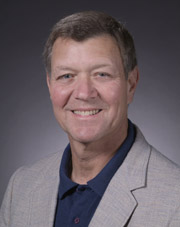 Professor Joseph Kupfer
Iowa State University, USA  
Professor Kupfer is University Professor of Philosophy at the Iowa State University, where he teaches ethics, aesthetics, medical ethics, and philosophy of law. He has written on such topics as privacy, lying, the parent-child relationship, aesthetics of nature, and the virtues. His research areas are Ethics, Aesthetics, Social Philosophy, Modern Philosophy and Philosophy in Film.
Education: PhD University of Rochester, BA Queens College.
Professor Kupfer will deliver a keynote speech titled: "Art and Integrity in "The Fabulous Baker Boys".
Courses Taught:

Moral Theory and Practice
Introduction to Philosophy
Aesthetics
Moral Problems in Medicine 
Philosophy of Law
Modern Philosophy
Plato and Popcorn: Philosophy in Film
Selected Publications:
Meta-Narrative in the: Movies: Tell Me a Story (Palgrave, 2014).
"Wonder Boys: Righting Our Lives By Writing the Story," Film and Philosophy18 (2013)
Feminist Ethics in Film: Reconfiguring Care through Cinema (2012),
Prostitutes, Musicians, and Self-Respect (2007)