Keynote speaker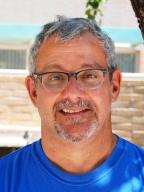 Professor Jeffrey Izzo
California State University, Northridge and Mike Curb Endowed Chair of Music Industry Studies, USA
Jeffrey Izzo joins the CSUN Music Department this year as Assistant Professor and Mike Curb Endowed Chair of Music Industry Studies. He comes to Northridge after teaching copyright, publishing, record contracts, artist management, and other music and entertainment legal and business courses at Middle Tennessee State University, Minnesota State University Moorhead, the University of Memphis, and New England School of Law. Before he entered full-time teaching, Jeff spent over 20 as an entertainment and media attorney, representing songwriters, performers, independent record companies, authors, and filmmakers, as well as working as general counsel for a Seattle multi-media organization. He earned his Juris Doctor at Seattle University School of Law, and is admitted to the bar in the states of New York, Massachusetts, and Washington.
He is a contributing author to the book Music Entrepreneurship, which examines the unique role of the entrepreneur in various sectors of the music industry. He has also presented papers and posters at the annual conventions for the Music and Entertainment Industry Educators Association and the College Music Society.
Professor Izzo will deliver a keynote speech titled: "ALL THE WORLD'S A STAGE: Protecting Performers' Rights in a Borderless Entertainment Business".