Keynote speaker
Professor Giuseppe Ciccarone
Sapienza University of Rome, Italy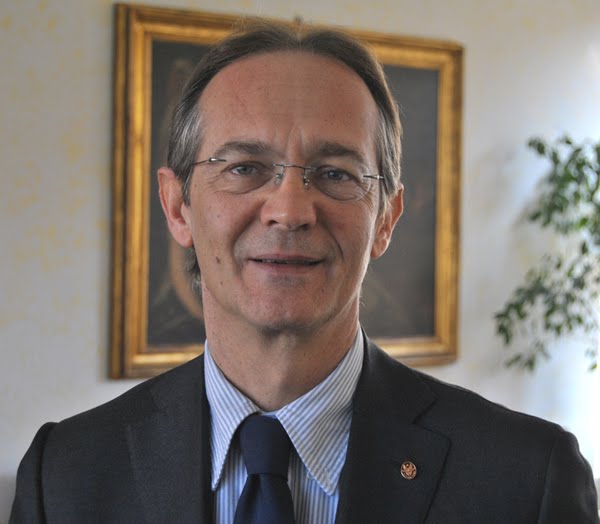 Giuseppe Ciccarone is Professor of Economic Policy at the Department of Economics and Law, La Sapienza University of Rome - Faculty of Economics, where he teaches Monetary economics and policy.
He is also  a Delegate of the Rector for the University Press, Coordinator of international relations, Member of the Board of Professors, Honorary Fellow and Member of the Steering Council  of the Sapienza School of Advanced Studies, Member of the International Research and Expert Network, Pôle Emploi, Paris, Editor in Chief of Economia e Lavoro (Interdisciplinary review of economic policy, sociology and industrial relations), Member of the Advisory Board of Labour (Review of labour economics and industrial relations), Member of the Editorial Board of the Eurasian Economic Review, Member of the Editorial Board of the Bulletin of the North Caucasus Federal University. 

His fields of scientific interest are: monetary economics and policy, behavioral economics and experimental economics.
Professor Ciccarone will deliver a keynote speech titled: "Recent Developments in Behavioral Economics: Macroeconomics and General Equilibrium"
Main recent publications (in English):
Macroeconomic equilibrium with imperfect rationality and market frictions (with F. Giuli and E. Marchetti), Journal of Macroeconomics, revise and resubmit.
Prospect Theory and sentiment-driven fluctuations (with F. Giuli and E. Marchetti), The B.E. Journal of Macroeconomics, resubmitted.
Academic knowledge for the tourism economy (with E. D'Ascenzo), in Ministry of Education and Science (Ed.), Silk Road, NCFU, Stavropol, Ru, 2017.
Search frictions and the long-run effects of labor-market policies (with F. Giuli and E. Marchetti), in: Di Bartolomeo, G. and E. Saltari (Eds.), Theoretical Foundations of Macroeconomic Policy. Growth, Productivity and Public Finance, Oxon and New York, Routledge, 2017.
Labour Market and Social Policy in Italy: Challenges and Changes (with G. Dente and S. Rosini), Sim Europe Policy Brief #2016/02, 2016.
Search frictions and labor market dynamics in a Real Business Cycle model with underground activities (with F. Giuli and E. Marchetti), Economic Theory, 62, 2016.
Cyclical downturn or structural disease? The decline of the Italian Economy in the last twenty years, Journal of Modern Italian Studies, 20, 2015.
Tackling undeclarand work (with F. Giuli and E. Marchetti), Economia Politica, 31, 2014.
Incomplete interest rate pass-through under credit and labor market frictions (with F. Giuli and D. Liberati), Economic Modelling, 36, 2014.
Rational Expectations and Loss Aversion: Potential Output and Welfare Implications (with E. Marchetti), Journal of Economic Behavior and Organization, 86, 2013.
Power or loss aversion? Reinterpreting the bargaining weights in search and matching models (with F. Giuli and E. Marchetti), Economics Letters, 118, 2013.
Optimal linear contracts under common agency and uncertain central bank preferences (with E. Marchetti), Public Choice, 150(1-2), 263-282, 2012.
The FGB-LM model: structure and recent forecasts of the Italian labour- market stocks and flows (with M. Tancioni), in: CEDEFOP, Building on skills forecasts - Comparing methods an applications, CEDEFOP Research Paper No. 18, Luxembourg, Publication office of the European Union, 2012.