Keynote speaker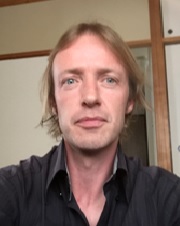 Dr. Luke Carson
Hiroshima City University, Japan
Dr. Luke Carson is an Associate Professor of Cross-cultural studies and education at Hiroshima City University in Japan. Alongside many years working in universities as an educator and researcher, he has also worked with education projects in Europe, Africa and Asia – for education-focused NGOs, schools, and as a teacher-trainer.
His teaching and research centres around learners and learning, with particularly interests in metacognition, independent learning, the role of culture in learning, and future focused learning needs. He has published widely and presented internationally on these areas and is currently working on a research monograph titled Looking Inside the Independent Learning Experience: Cognition, Emotion and Metacognitionto be published by Routledge later this year.
Dr. Carson will deliver a keynote speech titled: "Culturally Learned Values and the Interconnected World: The Case of Japan and Adaptability"