The International Institute of Social and Economic Sciences & the Faculty of Economics – University of Economics, Prague organized the Vienna 2nd Economics & Finance Conference which was held in June 3-6, 2014 in Vienna, Austria, in Austria Trend Parkhotel Schönbrunn.
Conference follows-up the success of the Macroeconomics & Finance Conference which was held in Prague in September 2013.
Dr. Pablo Pincheira from the Research Division of the Central Bank of Chile discussed the Elusive Predictive Ability of Global Inflation.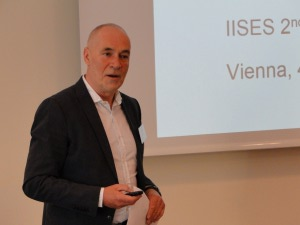 Dr. Peter Havlik from the Vienna Institute for International Economic Studies spoke about Growth and Convergence Prospects for CESEE region.


After the conference, there was the bus trip for conference participants with first stop in the Benedictine Abbey of Melk, the UNESCO World Heritage Site. Then we went on throught the scienic countryside of Wachau Valley along the Danube River, where is also the famous old castle Durnstein to see.
Award has been conferred by the Program Committee to the author of the best paper presented at the conference.